CROSS SECTIONAL LINE DRAWING
Corrugate
A TRUE KIWI ICON

Corrugate profile is cost effective and versatile, able to handle a wide range of roofing and wall cladding applications. Corrugate profile can also be bullnose curved. Corrugate is available in Zincalume®, Galvsteel®, Colorsteel® Endura® and Colorsteel® Maxx®.
Curving

Bullnose, Drape and Spring Curving options available
Application

Residential, Commercial, Rural, Industrial roofing and cladding
Orientation

Roofing and both vertically and horizontally laid cladding
Availability

Auckland, Whangarei, Hamilton, Palmerston North, New Plymouth, Hastings, Wellington, Christchurch, Cromwell. Available from all Metalcraft Roofing branches.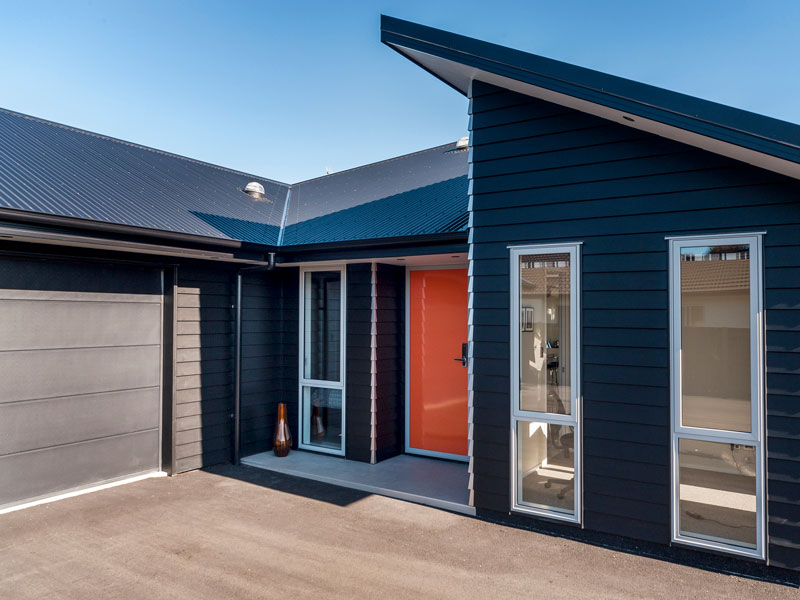 MINIMUM PITCHES
The minimum pitch is determined by the ability of the roof cladding to discharge maximum rainfall without water penetration through the side laps or flashings. The minimum pitch for Corrugate is: 8° after deflection for sheet lengths of 30m. 9° after deflection for sheet lengths exceeding 30m but less than 50m.
The above minimum requirement has been calculated assuming peak rainfall to be less or equal to 100mm/hr.
THE COLORSTEEL® RANGE
All colours are available in COLORSTEEL® ENDURA® and COLORSTEEL® MAXX®. Please note colours below are indicative and we recommend you request a steel colour sample from your nearest Metalcraft Roofing branch. The homeowner should be aware that temperatures of dark colours are higher than those of lighter colours. Darker colours will thermally expand more. Thermal expansion of metal roofs is covered in the MRM Code of Practice. The MBIE document on roof cladding advises that noise from thermal expansion is normal and should be expected. Refer to MBIE -Guide to tolerances, materials and workmanship in new residential construction 2015.