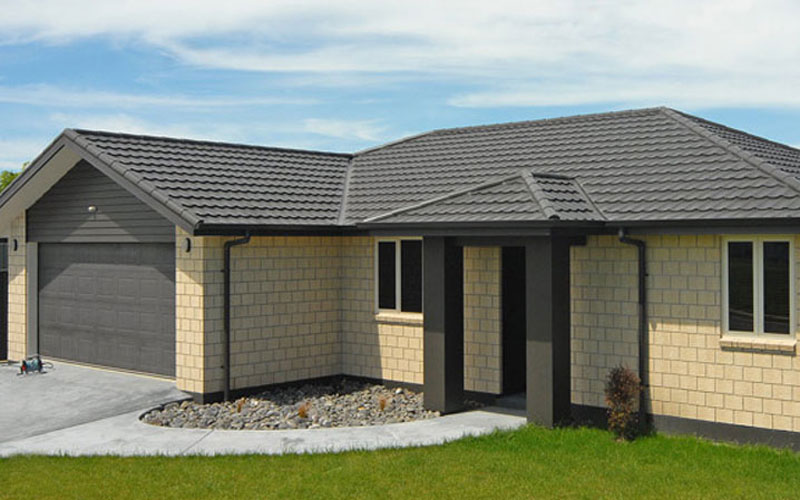 PLAN DRAWING

Chateau Metal Tile
About

Metalcraft Lightweight Chateau Metal Tiles provide an economical and durable roofing option. Metal Tiles provide a quality finish to any dwelling and offer a cost saving solution in comparison with heavier alternative roof tiles, as they require less reinforcing timber in the roof bracing.The Metalcraft Chateau Tile has a scalloped finish, which affords a timeless look to any style home.
Steel Gauge

0.39 G300 Colorsteel Endura
Weight

Weight (painted): 2.1kg (chip coated): 3.0kg
Options

Pre painted Coloursteel Endura and Chip Coated
Tiles per m2

2.1 Tiles per m2
Availabilty

All Metalcraft Roofing Branches
Installation details available for download in PDF, DWG, DXF & RVT files
Product Technical Statement
Masterspec Specification Link
Information Brochure
Loadspan and Fixings
Installation Details
Product Technical Statement
Installation Guide
Masterspec Specification Link
COLORSTEEL® COLOUR RANGE FOR TILES
All colours are available in COLORSTEEL® ENDURA® Please note colours below are indicative and we recommend you request a steel colour sample from your nearest Metalcraft Roofing branch. Chip coating is also an option please refer to information brochure.
GREY WACKE (Sandstone Grey)
STORMY SKY (Windsor Grey)