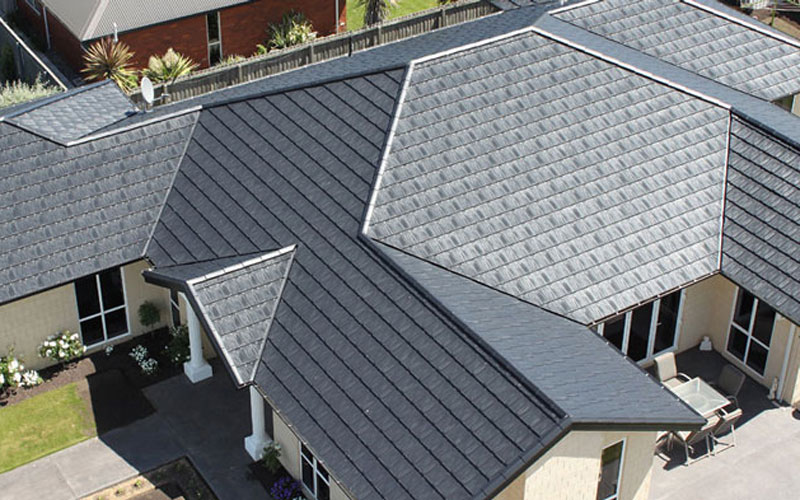 Flashing and Trim Options
Flashing and trim options

Trims are used on hip, ridges and gables and are compatible with all roof tiles.
Installation details available for download in PDF, DWG, DXF & RVT files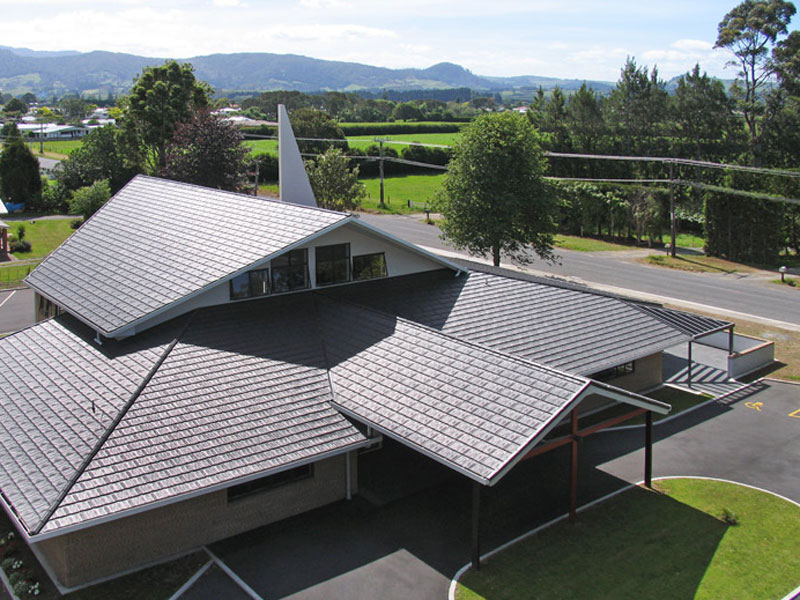 Angle Ridge Trim
The angle trim is suitable for either tile, and a corrugated option is also available in the painted finish which complements the Shake tile very well and achieves an elegant finish overall. Angle Ridges are used to flash the ridges, hips and gable junctions on your roof.

COLORSTEEL® COLOUR RANGE FOR TILES
All colours are available in COLORSTEEL® ENDURA® Please note colours below are indicative and we recommend you request a steel colour sample from your nearest Metalcraft Roofing branch.
GREY WACKE (Sandstone Grey)
Folded Flashings
Folded Flashings are the most economical option and are available up to 8m in the Coloursteel® finish. Stone chipped flashings are limited to 1.5m lengths only and these are manufactured from 0.55 tinted resin Zincalume coil and then chip coated.