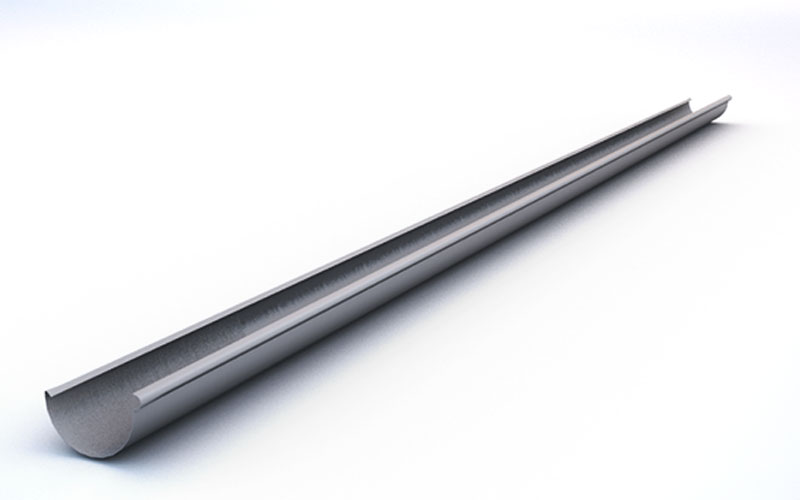 Half Round Gutter
Cross Sectional Area

5650mm²
Availabilty

Manufacturing Locations: Christchurch. Available from all Metalcraft Roofing branches.
ABOUT

Half Round Gutter adds class and distinction to the eave line of any dwelling. Half Round Gutter looks great with profiled Longrun or Tile roofing. External brackets available. Available in Zincalume®, Galvsteel®, Colorsteel® Endura® and Colorsteel® Maxx®.
THE COLORSTEEL® RANGE
All colours are available in COLORSTEEL® ENDURA® and COLORSTEEL® MAXX®. Please note colours below are indicative and we recommend you request a steel colour sample from your nearest Metalcraft Roofing branch.