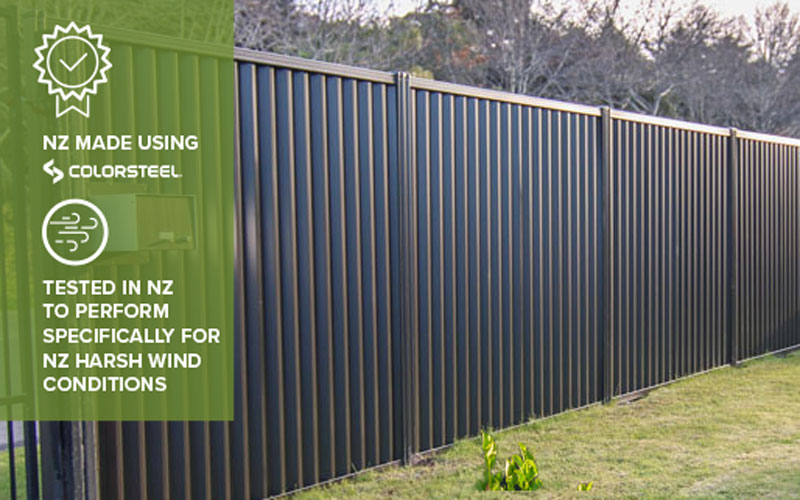 CROSS SECTIONAL LINE DRAWING

Kahu® Fencing Profile
Features and Benefits

A contemporary look with strong defined shadow lines. The Kāhu profile has a high rib symmetrical profile.
New Profile

Kāhu is a new profile option for fencing and offers a similar look to both sides of the fence.
Standard height

Manufactured from double sided 0.40BMT G550 Colorsteel® Endura®. Standard fence height of 1.8m. Custom heights are also available, please check with your nearest Metalcraft Fencing branch.
UP TO 10 YEAR WARRANTY

Metalcraft Fencing Panels are backed by a warranty of up to 10 years. Please download the Metalcraft Fencing's -Warranty and Maintenance Guide for full terms and conditions.
PDF only
Fencing Installation Guide
Warranty and Maintenance Guide
Information Brochure
Fencing Design Guide
Fencing Installation Guide
Determine Your Wind Zone
Warranty and Maintenance Guide
Order Form
COLORSTEEL® COLOUR RANGE FOR FENCING
Limited colors are available in COLORSTEEL® ENDURA® Please note colours below are indicative and we recommend you request a steel colour sample from your nearest Metalcraft Roofing branch. Other colours maybe available dependant on availability, please consult with Metalcraft.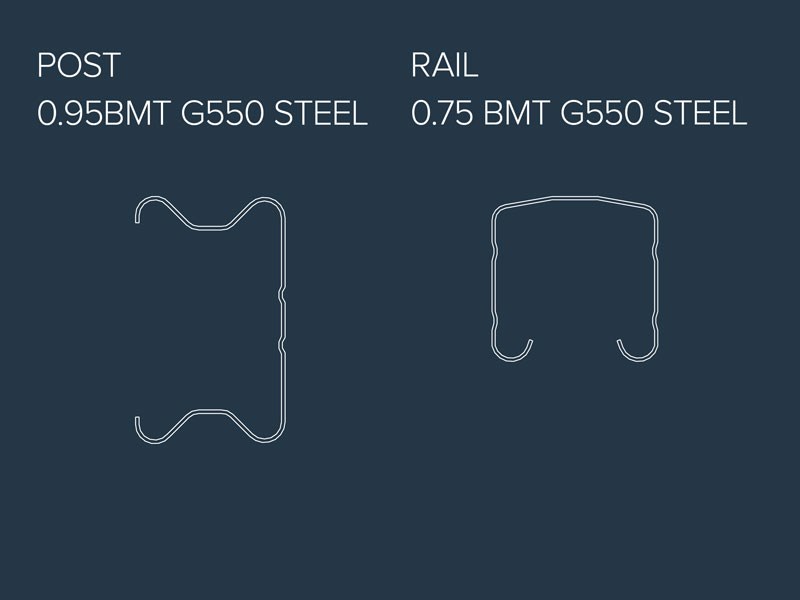 POST AND RAILS
Metalcraft's posts are manufactured from 0.95mm BMT G550 steel gauge and rails from 0.75mm BMT G550 steel prepainted double sided NZ Steel COLORSTEEL® which are robust enough to eliminate the need for intermediate rails common to timber fencing. This affords clean lines and a tidy look on both sides of the fence.
The strength of steel is also beneficial for its resilience and durability; it will not warp or move over time. A further advantage is that NZ Steel COLORSTEEL® fencing eliminates the extra time and costs associated with post painting which is typical of other fencing options.
Post and rail lengths can also be roll formed to meet custom requirements, however this may necessitate that the fence sheets to be cut down to suit.