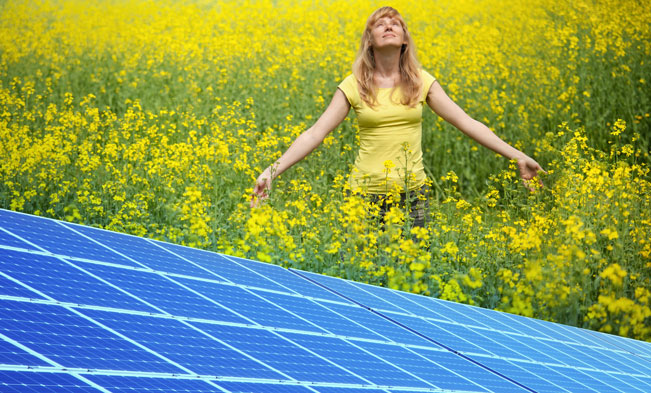 Metalcraft also has a well-established PV Solar supply and installation service. This is a natural addition to our comprehensive range of roofing products and related services, enabling Metalcraft Roofing to offer the unique service of installing a roof, and a solar power package at the same time.
We offer a range of technology and services in this field, and because every home is different we will custom design a system to meet your particular requirements or budget; for us no job is too big or small.
SOLAR BASICS
Your power bill can be heavily subsidised by installing a Solar PV system on your home or business. Solar Modules ('PV Panels') are usually mounted on the roof and when sunlight hits the panels, DC (direct current / high voltage) power is produced. This power is then sent to a Solar Inverter which converts the DC electricity to AC (alternating current / low voltage) power which can then be used by your appliances.
Inverters can be either 'String' (manages the power generated by all the panels in an array), or 'Micro' (each panel is managed by its own small inverter). Both options have their advantages but we recommend the Micro inverter option for its efficiency and versatility.
The home will always use the power generated by your solar array first. Any surplus electricity your system generates that is not immediately used by the home is automatically exported back into to the main electricity grid by way of an import/export meter, and the retailer pays you per kWh exported as a further supplement your electricity bill. However, because the buyback tariff is now significantly lower than the cost per kWh from the grid it is recommended to aim for a subsistence level of generation, which means that you should aim to consume all that you generate rather than creating a surplus.