ThermoPanel EPS
The Metalcraft Insulated EPS Panel is a stressed skin sandwich panel, comprised of pre-painted steel skins continuously laminated over a fire retardant treated Expanded Polystyrene (EPS) core. The EPS core, whilst having a fire retardant additive is not fire rated.
Indicative 3D Render image of Thermopanel EPS FR below: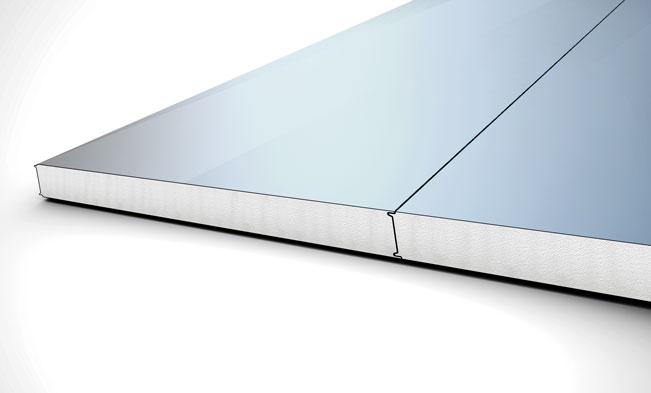 Metalcraft Insulated EPS Panel can be used in horizontal or vertical applications and with a range of colour, joint and profile options, it can meet the functional and aesthetic requirements demanded by a variety of facilities such as Sports Centres, Commercial premises, Offices, Warehouse and Factories.

Metalcraft Insulated EPS Panel's range of colours, joints and profiles deliver a first class finish inside and out. The panels can be joined with a standard slip joint or a tongue and groove type joint. It allows for easy and rapid installation whilst providing greater strength in walls and a clean, smooth aesthetic look.
Code Of Practice
Metalcraft Roofing is a member of the New Zealand Metal Rollforming Manufacturers Association (NZMRM). The MRM has produced a Code of Practice which is an excellent technical resource providing a comprehensive overview of everything to do with metal roofing. To get a copy of the Code of Practice go to www.metalroofing.org.nz or download the free copy below.

Download Code of Practice