MetecnoPanel (PIR)
MetecnoPanel is a lightweight sandwich panel with a built in PIR fire resistant core.

MetecnoPanel employs a specifically designed labyrinth joint to ensure excellent insulation to insulation contact. The MetecnoPanel metal to metal joint on each side has been engineered to ensure positive sealing in cold storage applications. MetecnoPanel is available in a variety of thicknesses and three different finishes.

Durable and aesthetically attractive, MetecnoPanel wall and ceiling panels provide high thermal resistance, mechanical resistance and dimensional stability.
Indicative 3D Render image of MetecnoPanel (PIR) below: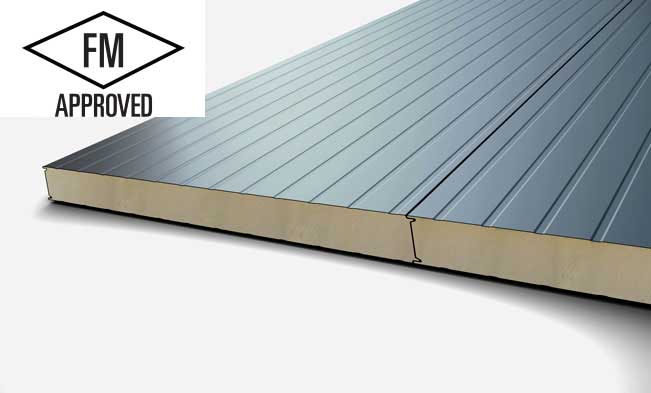 MetecnoPanel® is suitable for all insulated panel applications including cold stores and freezers. it is also used in developments such as supermarkets, bulk goods, fast food and retail outlets as well as commercial and industrial premises. The panel's exceptional strength allows greater spans and a substantial reduction in the buildings support structure. 
Code Of Practice
Metalcraft Roofing is a member of the New Zealand Metal Rollforming Manufacturers Association (NZMRM). The MRM has produced a Code of Practice which is an excellent technical resource providing a comprehensive overview of everything to do with metal roofing. To get a copy of the Code of Practice go to www.metalroofing.org.nz or download the free copy below.

Download Code of Practice