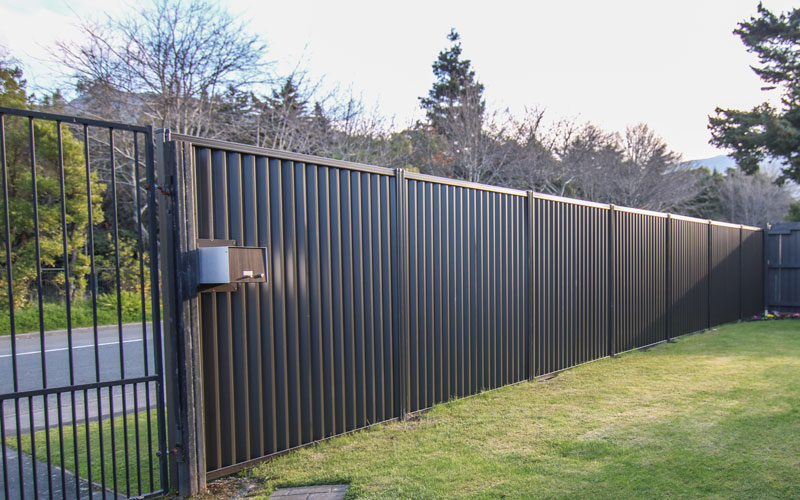 CROSS SECTIONAL LINE DRAWING

Kahu® Fencing Profile
Features and Benefits

A contemporary look with strong defined shadow lines. The Kāhu profile has a high rib symmetrical profile.
New Profile

Kāhu is a new profile option for fencing and offers a similar look to both sides of the fence.
Standard height

Manufactured from double sided 0.40BMT G550 Colorsteel® Endura®. Standard fence height of 1.8m. Custom heights are also available, please check with your nearest Metalcraft Fencing branch.
WARRANTY

Metalcraft Fencing Panels are backed by a warranty of up to 10 years from NZ Steel for COLORSTEEL® ENDURA® in moderate environments only. This warranty of metal fencing is subject to exclusions, application and eligibility criteria.
COLORSTEEL® COLOUR RANGE FOR FENCING
Limited colors are available in COLORSTEEL® ENDURA® Please note colours below are indicative and we recommend you request a steel colour sample from your nearest Metalcraft Roofing branch. Other colours maybe available dependant on availability, please consult with Metalcraft.