Swimming Pools
Metalcraft Metal Fencing is ideally suited for swimming pool areas, the solid metal screen provides for extra safety and peace of mind. When installed correctly and as per this document the Metaclraft Metal Fencing complies with both the New Zealand Fencing of Swimming Pools Act 1987 and the New Zealand Standards: 8500 : 2006.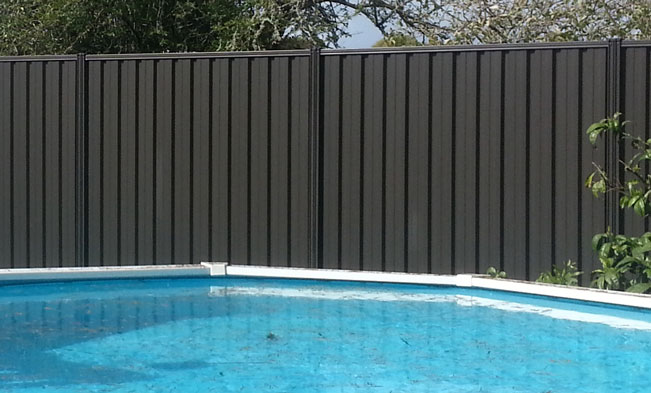 The Metalcraft fencing system is manufactured from locally sourced NZ Steel COLORSTEEL® which eliminates the risk of warping, and saves you the trouble of post painting. Metalcraft Fencing offers the longevity and durability of steel, so you can trust a Metalcraft fence to endure for many years to come.
Our product range includes metal fence panels, posts, rails, gates and accessories which are all available in a variety of colours. Our fencing products are designed to suit any building style and its environment. Please refer to the Swimming Pool Information Brochure for more information.