Easy Installation
Metalcraft fencing is simple to install. Posts are screwed together back to back before being secured in position, which gives them considerable strength in the ground. The rail sections are designed to slip inside the post profile snugly to ensure a good fit, then screwed in place to retain the infill panels. Our posts and rails are prepainted to your requirements and run in fixed lengths to simplify ordering and minimise labour on site.
Step By Step Guide
1. Set the string line
2. Mark the post holes
3. Dig the post holes
4. Assemble intermediate posts
5. Erect end posts
6. Cement end posts
7. Reset the stringline for intermediate posts
8. Erect intermediate posts
9. Insert and fasten bottom rails
10. Drop in infill panels
11. Insert and fasten top rails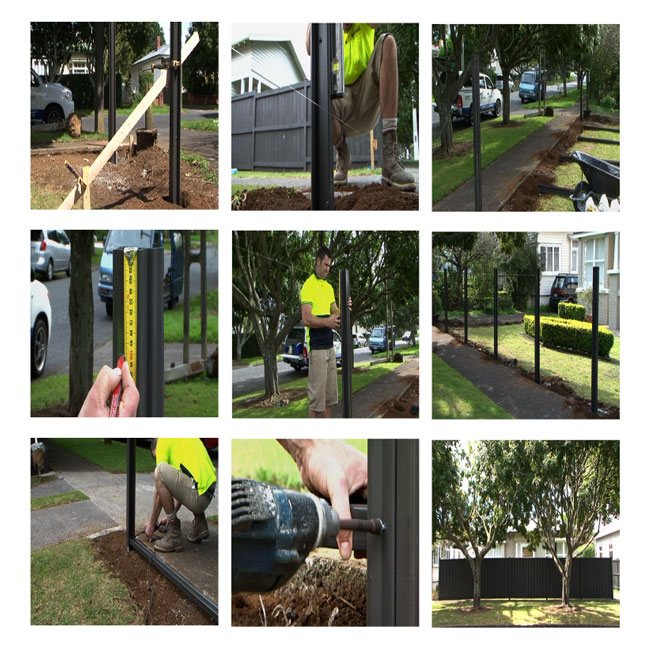 Tools Required:
Pegs, Stringline,  Measuring tape,  Spray can,  Shovel or auger,  Level,  Wheelbarrow,  Vice grips,  Drill or tek gun,  Tek drive bit.