Viking Certain Teed Shingles
Metalcraft Roofing offers a range of Viking CertainTeed shingles – a comprehensive roofing solution that will meet all your roofing equirements.The Landmark series was designed to evoke the depth and surface texture of natural roofing materials…and it shows. Landmark Shingles feature a soft shadow line, rendering a smooth,refined look that is both striking and classical. For more information on Viking Certain Teed Shingles please read attached brochure or visit Viking Roofspec website.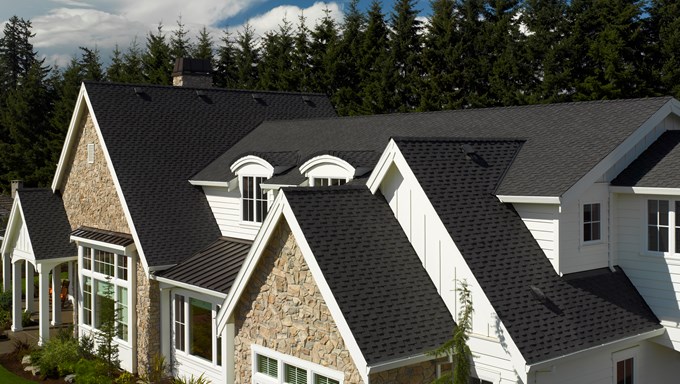 Potable Water
Metalcraft Roofing asphalt shingles and tiles are suitable for household water collection when a domestic water treatment system is installed.
Profile

| | |
| --- | --- |
| Wind Rating: | Very High 175 km/h |
| Warranty: | 30 years |
Peace Of Mind
Viking CertainTeed shingles are BRANZ appraised and have been installed in New Zealand for the last 25 years and on over 190 million houses world wide. BRANZ performs an independent assessment of the product which tests the quality of the tile and its ability to meet the New Zealand Building Code requirements.
Additionally, all Viking tiles and shingles have been assessed by the globally recognised, independent Underwriters Laboratory (U.L.), assessing their collective resistance to: wind; uplift; UV; and impact. To ensure that this critical quality control continues through to installation, Viking CertainTeed Shingles are installed by our nationwide network of Viking Approved Applicators - selected and trained to install your roof to the highest of standards.
 BRANZ Appraised
The first line of defence against the weather is the roof. It is vital that you consider the importance of choosing a roofing tile that will protect your home from New Zealand's harsh weather conditions. Metalcraft Roofing's range of Viking CertainTeed Shingles have been developed using rigorous, scientific testing in some of the world's toughest environments. Independently tested by BRANZ, you can be sure they will withstand the most extreme of New Zealand conditions.