The Dacha: Russian meaning for a home away from home
Metalcraft Espan roof and wall cladding was selected for the look of its standing seam profile and its hidden clip fixings without penetrations. The Thunder Grey colour from the COLORSTEEL® Maxx® colour chart complied with consent conditions. The Espan product was used on all the main 5 degree pitched roofs, including the 3 degree roofs over the garages that were hidden behind parapet walls. Membrane roofs were used for the 2 degree pitched roofs over the Porte Cochere, hallway link, and verandahs. 
The upper roof over the living area and outdoor room, supported on a series of internally positioned steel portals, appears to float between the two massive stone chimneys.  Metalcraft provided architectural spouting in a custom made wide angular profile that enhanced this floating effect. The spouting was fixed to fascias made of aluminium composite panels. The same aluminium composite panels were also used on the interior to line the inside faces of the skylights.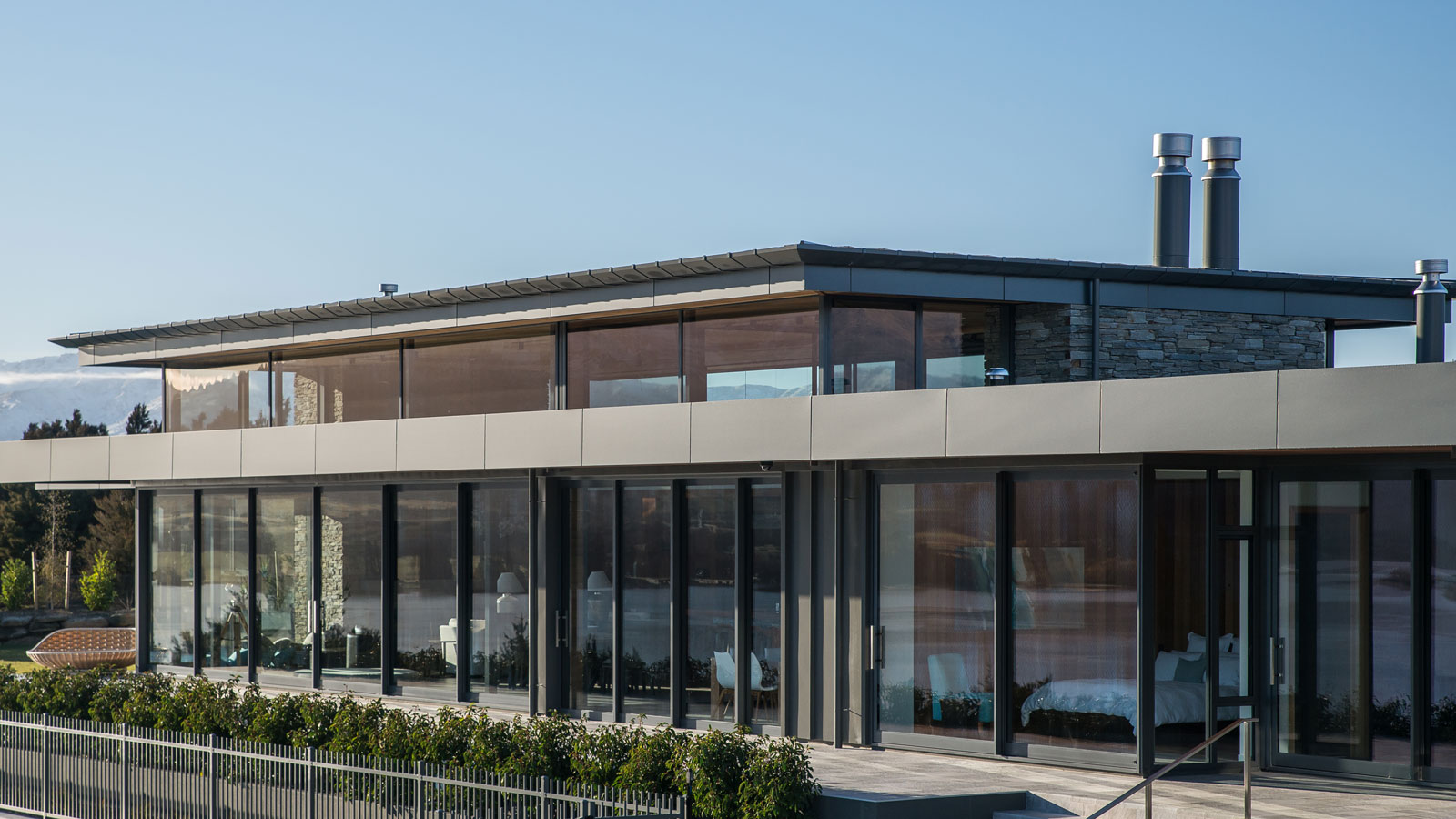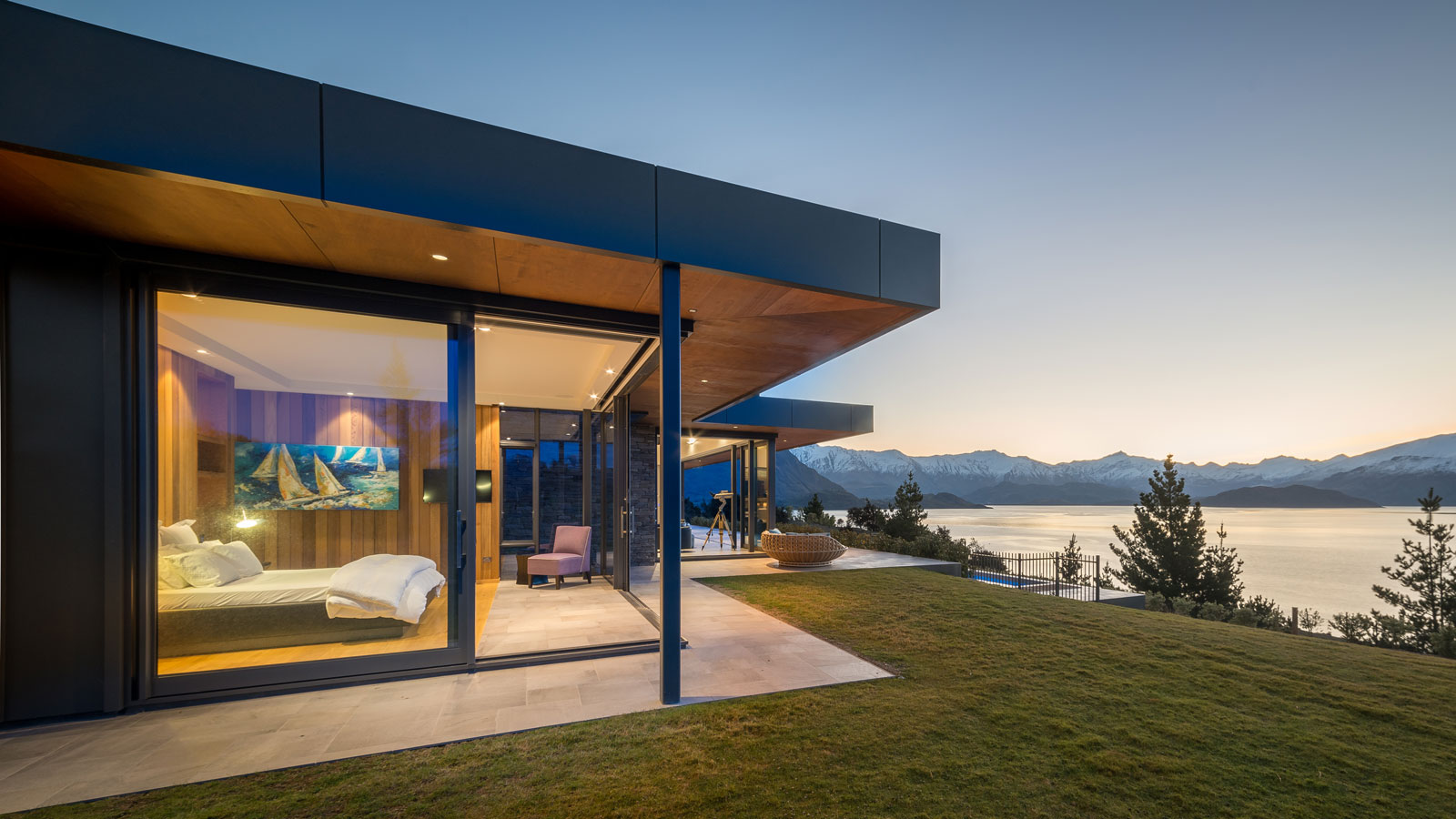 Architect:  
Eliska Lewis Architects Ltd.
Metal Roofing / cladding Manufacturer and Installer: 
Metalcraft Roofing Cromwell
Telephone; 03 445 4180
Roof and Wall Cladding Profile: 
Metalcraft Espan 450 
COLORSTEEL® maxx®:Thunder Grey
Photography: Simon Larkin