Resene and Tile Warehouse, Silverdale
Auckland's ever expanding appetite for commercial and residential development has up until recently seen a break neck pace of development into the suburbs of Albany, Silverdale and Orewa. Metalcraft Roofing installed Metcom930 0.55mm Colorsteel Endura Ebony onto the new commercial building housing Resene and the Tile Warehouse.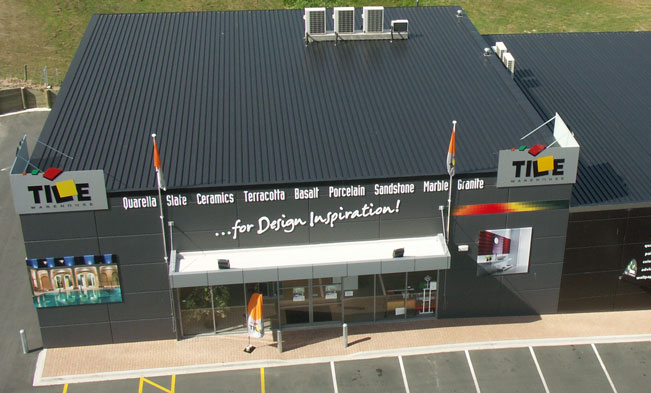 Precision Construction (www.precisionconstruction.co.nz) was the main contractor and Metalcraft Roofing has been involved in many projects with them.

The roof plan was very simple, consisting of two skillion roofs, which meant that installation time was relatively quick. In conjunction to roof installation Metalcraft Roofing also installed the Box Gutter 175mm. Metcom930 is an ideal product for commercial developments given its wide pans and also excellent spanning capabilities. Colorsteel Endura is manufactured by New Zealand Steel (www.nzsteel.co.nz) and is ideal in moderate environments.