PKW Farms - Commercial
PKW Farms LP is Fonterra's largest Taranaki-based milk supplier and the 13th largest in New Zealand, comprised of 14 dairy farms and 7 supporting dry stock farms. Cowsheds are a big consumer of energy and when the cows are in full production the cost of power for heating water and refrigeration on a single location can be on average $3,000.00 per month.  PKW are building new cowsheds on existing farms and have seized the opportunity to invest in new technology including solar panels to make them more efficient and sustainable.
Solar arrays have successfully been installed and commissioned on two new facilities already, and more are planned over the next couple of years. These are 34.5kW Agri Solar Grid Tied solar array which will generate an average yield of approx. 47,000kWh per year. Each project consists of 138 solar panels and two 17.0kW SMA Inverters shown below.
We were able to offer our Solar PV product to reduce the cost of their energy consumption and establish their own power source. As well, Solar is advantageous in the dairy farm context for its low carbon footprint as solar panels produce no emissions.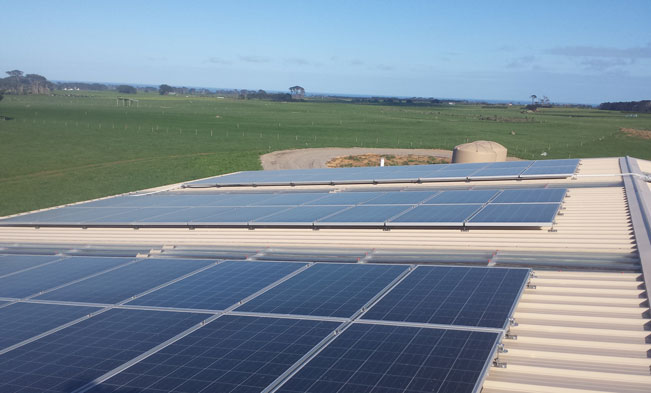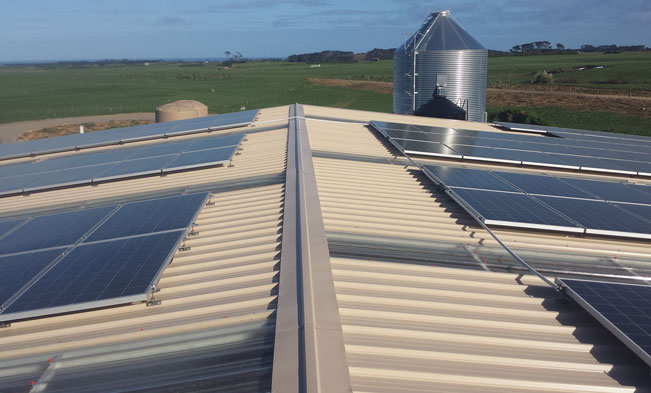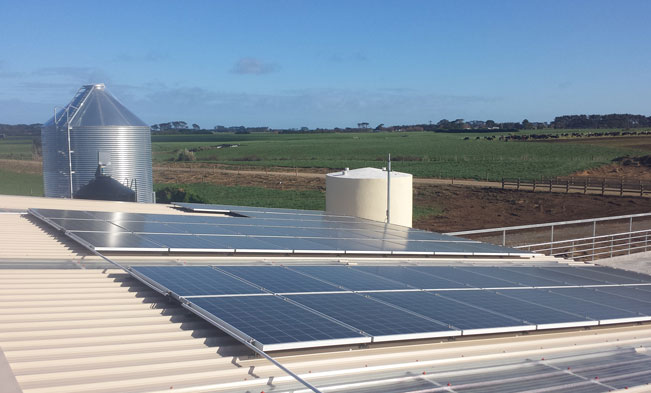 Return on Investment:
In the commercial environment, and particularly when dealing with a solar system of this scale, it is important to quantify the Return on Investment (ROI) that the client can expect, and this was a key factor in PKW's decision making process.
Every project varies in relation to an ROI as the unit rate of energy clients pay to their energy provider vary according to the size of the project, so every ROI calculated is project specific. A ROI spreadsheet is available that can calculate this in seconds once the base data is loaded.
Shaun worked with PKW to monitor their current energy consumption for a period of time, and gathered the data necessary for a ROI calculation. He was able to determine and provide a  return on investment projection predicting a ROI in this case of four years at 20.87%, which is better than money in the bank and was a vital element in getting the board approval for this initiative.