Maraetai Historic Home
This home in Maraetai was a large and complex project made even more so by the fact that it is a historic home. Metalcraft worked closely with the home owners to discuss their options for replacing this roof, and to coordinate the works so that they be conducted in a staged format to best meet the customers needs.
This home originally had heavyweight terracotta tiles which had suffered from extensive cracking as a result of lifting and weather damage, which is a common hazard of this roof type. The owners wisely opted to take advantage of the durability and weather resistance of lightweight metal tiles to avoid this occurring again.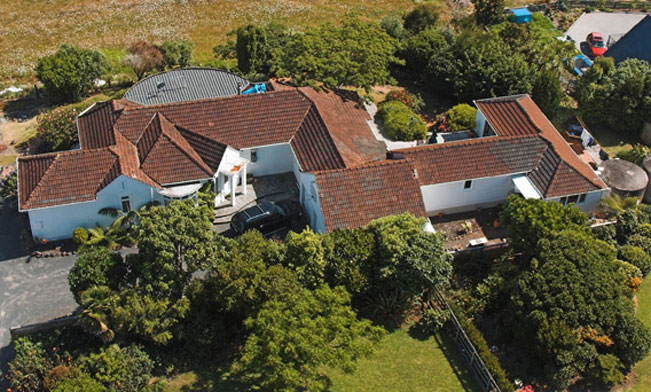 As well as providing the most competitive quote, Metalcraft also had the ability to replace the spouting and long run sections of this home that also required replacing. This simplified the process and provided a convenient option for the customer, eliminating the need to deal with a number of different roofing contractors for these different areas of expertise.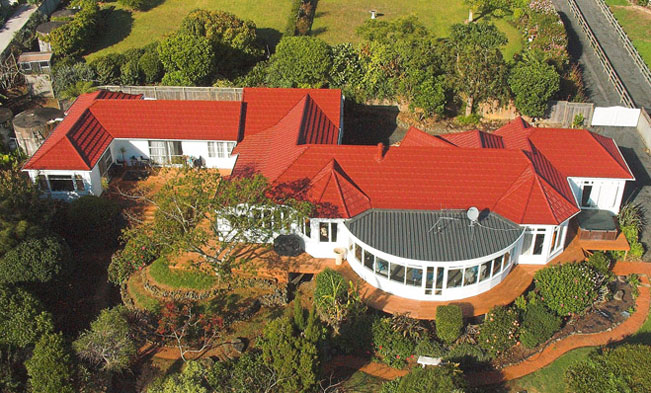 Our focus on service and our ability to meet the different requirements of this project ensured that the work was completed to the high expectations of the customer.