15a Williams Street
For Ray and Cherie Schofield, 15 Williams Street, Takapuna provides an idyllic lifestyle nestled amongst one of Auckland's busiest suburbs. A view of Rangitoto Island framed by two Pohutakawa trees makes this property amongst the most sought after in the area.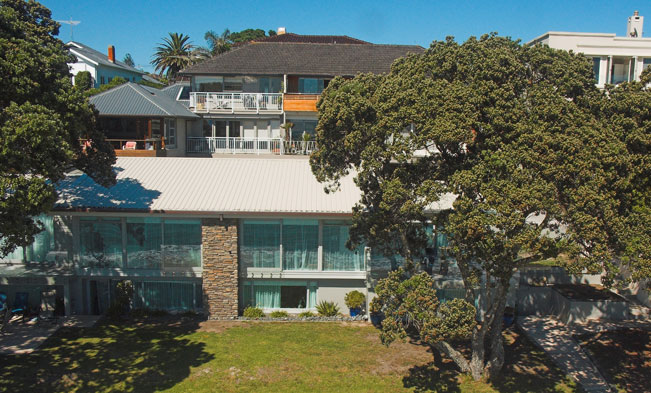 The existing dwelling had seen a few interior modifications over the years however the exterior and in particular the roof had been left and consequently deteriorated to the point where a new roof was required.

The roofing was booked to coincide with major internal alterations and Metalcraft Roofing was chosen to get the job done. Following consultation with the client MC760 0.55mm Colorsteel Maxx was chosen in the Straw colour. MC760 is a trapezoidal profile and was an ideal choice for this project. Predominantly residential properties will use a 0.40mm roof however in this case the client chose to upgrade to the 0.55mm base metal thickness.
The increased sheet weight affords greater protection against damage from foot traffic gives the roofing extra strength. Colorsteel Maxx, manufactured by New Zealand Steel, is ideal for coastal conditions such as these and affords extra protection and therefore more durability in New Zealand's harsh coastal climates.