Developed with architects for architects.
The Kahu™ roofing and cladding profile will add elegance, extra strength and style to any residential or commercial project. Designed for roofs to 4 degrees minimum pitch and as horizontal or vertical wall cladding. Manufactured in Christchurch from New Zealand Steel and available nationwide in COLORSTEEL® ENDURA® and COLORSTEEL® MAXX®.
Key Features and Benefits:
 The great innovative feature about the KahuTM  roofing profile is the double capillary overlap to the side lap that allows for greater performance:
 • Greater weather performance is achieved as the innovative capillary foot provides for an extra capillary barrier to the standard capillary overlap giving you extra peace of mind.
 • The double capillary overlap strengthens the profile overlap so it only requires a one rib lap. This increases the cover sheet size and speeds up installation time, providing for a cost effective roofing and cladding solution. To be notified when all product information has been uploaded, email: frances.charles@unitedindustries.co.nz
The KahuTM  roofing and cladding  profile is manufactured in Christchurch and available nationwide.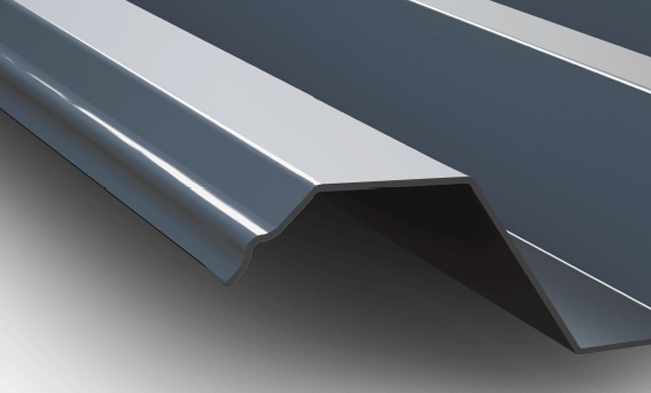 Cross Sectional Profile: 
Cover = 875mm. Minimum Pitch = 4 degrees. Can be laid as wall cladding both vertically and horizontally.

Metalcraft Roofing is proud to be supporting Wingspan Charitable Trust, recognised as New Zealand's leading conservation, education and research organisation for birds of prey. To find out more visit: